President
The SVGS Foundation is dedicated to empowering, educating and encouraging male high school scholars to attend Historically Black College and Universities (HBCUs). The organization conducts a year long giving program, in conjunction with fundraising events throughout the year to raise funds for scholarships at the end of each semester. The organization named the Walker-Williams-Wilson Scholarship after three of their deceased friends. As a HBCU graduate, Mark and a close groups of friends have partnered with the Tots for Tots Foundation and the HBCU Foundation, respectively each of three years to donated more than $3,000 to the organizations missions and initiatives.
Chairmen of Social Events
The Emerging 100 of Atlanta is the young professional auxiliary to the 100 Black Men of Atlanta. The mission is to enhance the mentoring and tutoring programs of the 100 Black Men of Atlanta, Inc. with a focus at Best Academy High School and the Collegiate 100, while serving as role models to the entire community. In serving the entire community, the organization holds a series of events that educate the public on topics such as; financial literacy clinic, fitness bootcamps, and corporate roundtables with some of Atlanta's premier Fortune 500 companies. In conjunction, at the conclusion of each school year, the organization honors five Atlanta Public School students with scholarships for the upcoming school year. Having donated $40,000 and $50,000 scholarships each of the last three years, the organization was recognized as the Phoenix Award Honoree by Office of Atlanta Mayor Kasim Reed.
Chairmen of Marketing
Alpha Phi Alpha, the first intercollegiate Greek-letter fraternity established for African American Men, was founded at Cornell University in Ithaca, New York by seven college men who recognized the need for a strong bond of brotherhood among African descendants in this country. The organization's objectives are to stimulate the ambition of its members; to prepare them for the greatest usefulness in the causes of humanity, freedom, and dignity of the individual; to encourage the highest and noblest form of manhood; and to aid downtrodden humanity in its efforts to achieve higher social, economic and intellectual status. Alpha Phi Alpha has long stood at the forefront of the African-American community's fight for civil rights through leaders such as W.E.B. DuBois, Adam Clayton Powell, Jr., Edward Brooke, Martin Luther King, Jr., Thurgood Marshall, Andrew Young, William Gray, Paul Robeson, and many others.
Volunteer
The City of Atlanta Mayor's Youth Scholarship program supports Atlanta youth to pursue post-secondary education at a college or university of their choice. Each year, the MYSP helps secure resources to pay the balance of unmet student obligations, allowing students to focus on completing their course of study without financial worry or lingering debt.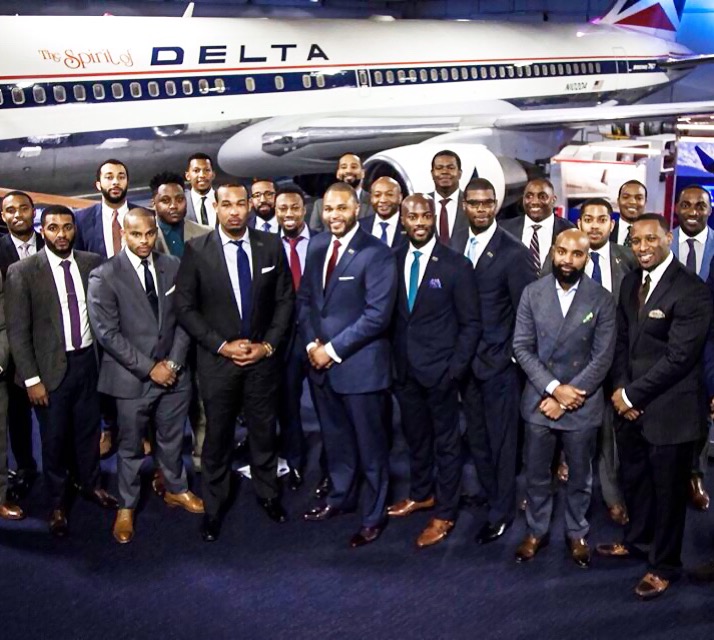 Want to partner on a philanthropic event?
Looking to learn more about these philanthropic efforts?